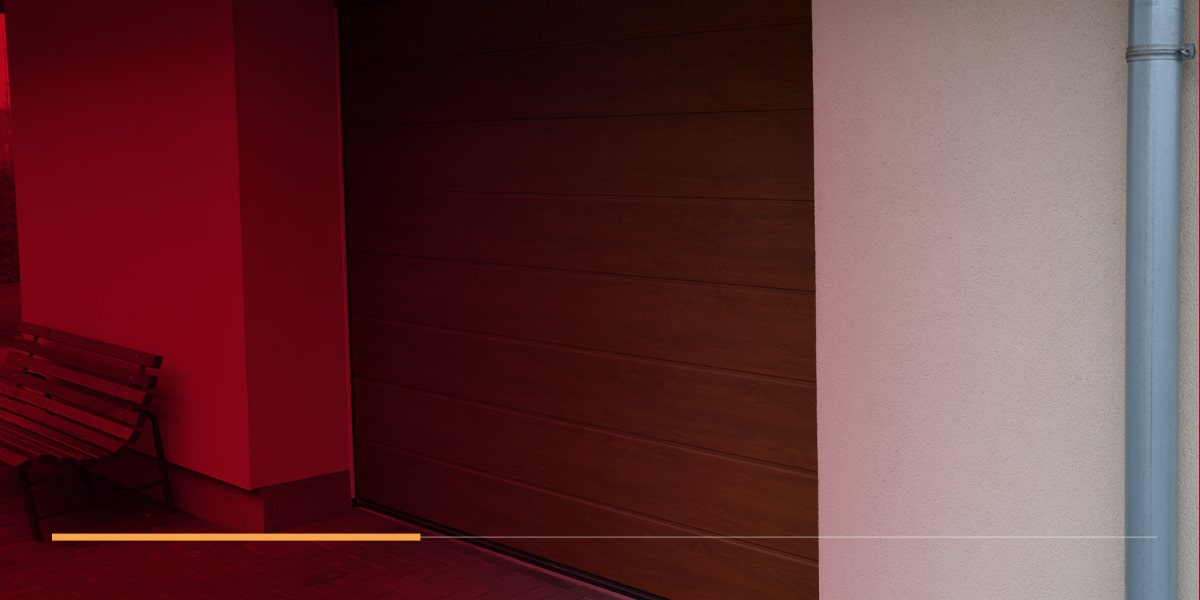 Headroom can present a significant challenge for building design when accommodating overhead doors in spaces with minimal clearances. Fortunately, several options can eliminate those issues for your clients and give them a low-headroom compatible closure for their opening.
Low-Clearance Residential Options
Today's options allow for more flexibility to fit existing structures.
Change the Spring Type
Garage doors operate with two general spring types — extension or torsion.
Extension springs lie parallel to the door's horizontal tracks, while torsion springs typically lie on a shaft centered above the garage door. By nature, extension springs usually require less clearance. With the help of unique low-headroom garage door tracks, you can lessen the necessary overhead to 4.5 inches.
Change the Spring-Mounting Configuration
When designing the garage opening, you can relocate springs to help you achieve a low-clearance garage door entry.
By mounting the springs in the front, you can use as little as 9 inches of clearance for a 2-inch track and as little as 14 inches for a 3-inch track. Rear-mounting configurations can achieve as little as 4.5 inches needed for a 2-inch track and 8.5 inches needed for a 3-inch track.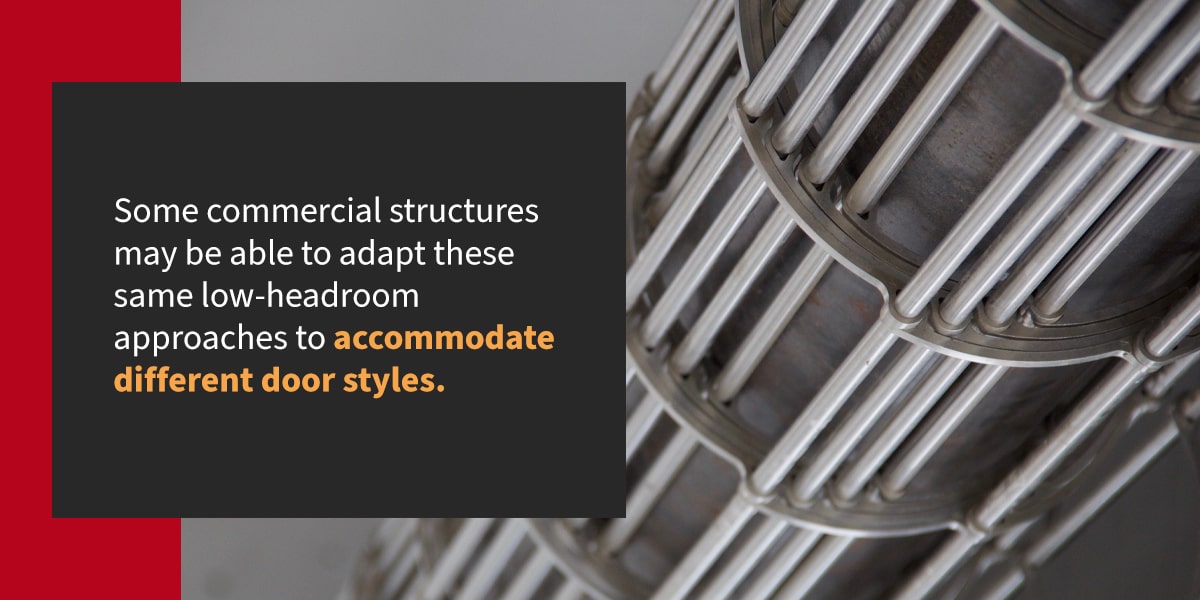 Low-Clearance Commercial Options
The headroom needed for commercial doors differs based on its size. Some commercial structures may be able to adapt these same low-headroom approaches to accommodate different door styles. In low-clearance applications where security is a larger concern than privacy — such as a parking garage or retail store — rolling security grilles may be the ideal option.
Our line of compact grilles includes:
Cornell extreme high-performance MicroCoil® grilles: These rolling grilles take up under 14 inches of headroom — and often less — when retracted. They also offer up to 500,000 low-maintenance cycles for reliable performance
Cookson Visionaire® MicroCoil® grilles: The Visionaire is our most compact rolling grille, occupying 40% less space than traditional models. It's an excellent solution for entries that can't be easily modified
Clopay® rolling steel models CESG30 and CESG31: These grilles slide to the side, so minimal headroom clearance is necessary. You can choose single-end folding or have a central opening with the gate parting toward both sides
Find Your Solution With Our Architectural Design Support
We've gathered in-depth design resources in our Architect Portal to help you plan the right entry for your clients. Our Architectural Design Support specialists are also available to offer guidance with your most demanding challenges. Connect with us online or by calling 833-707-0082.