View Our Selection of Commercial and Residential Doors
Best in class products & support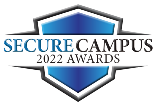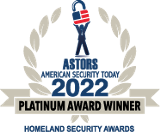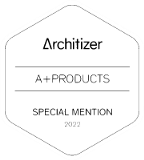 Architect Resource Guide for Garage Doors
Our Architect Portal is your go-to source for all the technical materials you need to support your next garage door project. You'll find residential and commercial overhead door resources like specifications, data sheets, a BIM library, and a custom drawing generator all in one place.

I need...
Industrial Door Resources for Architects
Check out our Download Library to find all the essential documentation you need in one convenient location. We have garage door architect resources for all of our product lines. With this crucial information at your fingertips, you'll save time and money on your project while producing exceptional results. You'll find detailed information on our sectional and rolling doors below.
BIM Object Library
A Building Information Modeling (BIM) object is a detailed, 3D rendering of a product. In our commercial BIM Object Library, you'll find BIM objects for all of our products, including aluminum full-view doors, insulated doors, steel doors, fire-rated doors, service doors, rolling grilles, and numerous others. You can use 3D modeling software such as Revit to view our BIM objects.
Data Sheets
Our product data sheets give you an overview of essential information about our different garage door models. They include a product description, a list of the door's features and all of the panel, window, color, and finish options available.
Specifications
Our garage door specifications include detailed information about each of our products. You'll find information about parts, materials, quality assurance requirements, warranties, and installation to help answer your questions and serve as a helpful guide.
Custom Drawing Generator
You can use our custom drawing generator to create dimensional AutoCAD drawings on demand. These drawings show wall and mounting details as well as the exact clearances required for your specified garage door dimensions. Once you submit your information, our design experts will craft your custom drawings within a few days.
Codes, Listings and Letters
Staying up to date on ever-changing building codes and listings can be challenging. We make it easy for you to find the documentation you need in our digital library of codes, listings, and letters. You'll see exactly what codes and listings our products meet, eliminating guesswork and saving you time tracking down the information.
Contact Architect Design Support
Sometimes you need expert advice on new or challenging garage door projects. Our Architectural Design Support team has the knowledge and experience to give you the reliable solutions you need. They can help you with every stage of the process, along with assisting with determining the ideal closure option. When you work with our team, you'll get precise product details and expert assistance, saving you time and money on your project.
Get in touch with our Architect Design Support team today to find the right garage door for your project. We have dedicated product representatives and design support specialists who can help you with all your residential and commercial garage door needs. You can call us at 833-707-0082 or connect with us online to get started, and one of our team members will reach out to you right away.